New Site with Online Ordering. Save Time, Order Online!
Gyros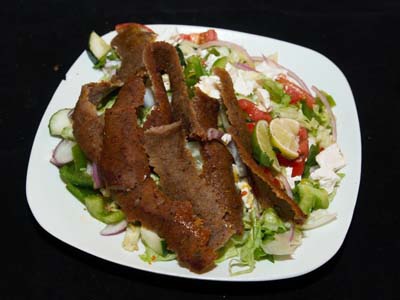 Gyro meat served open-faced on pita bread in a blanket of lettuce with homemade tzatziki sauce and served with a greek salad.
+ ORDER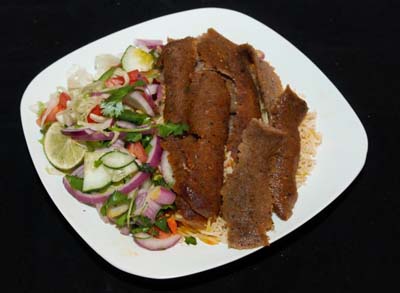 Gyro meat served on freshly baked Afghan bread with saffron rice, a house greek salad, and tzatziki sauce.
+ ORDER